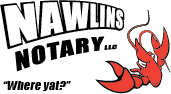 Ready to meet?
Sheree Kerner is a serial entrepreneur and established and operated the following companies including all digital and print marketing campaigns. She can do this for your company.
In 2016, Kerner got her notary commission after noticing a lack of available notaries willing to manage the entire document process offsite for their customers. Combining the abilities of the below company resources, Kerner can specialize in helping people become entrepreneurs by establishing their legal entities then helping them grow their customer base.
Kerner's first company was a specialty advertising company, started in 1981, providing promotional products, campaign development, and artwork. Skills included product research, marketing, sales, and importing. Although Kerner ceased promoting the company publicly, it still operates as the purchasing company for her other endeavors.
A web application host and development company started by Kerner in 1997. Services included sales tax, property tax, water bills, benefits selection, tuition collection, tickets & fines, etc. Customers included Louisiana, Alabama, over 30 parishes, multiple government agencies including the US Naval Reserves and a 6-year/$4 million computer service contract with Jefferson Parish.
In 2012, Kerner opened Nawlins Cab in response to Mayor Mitch Landrieu's call for taxi reform. Buying nearly 40 brand new Toyotas, Kerner began automating its processes recognizing that the industry operated like a 3rd world country. Unfortunately, Uber recognized this as well and beat Kerner to the punch. Nonetheless, Kerner positioned herself as the goto person in the taxi industry.